I am going to have to put my head down and concentrate at full speed for the next week, with no excuses... so you won't be seeing me again for a while... wish me luck!!!
before I go, this Sunday's Macroday challenge is 'car'... my haiku is:
Old Holden Kingswood
parked in a paddock, rusting
and gathering moss.
(or, alternative last line)
and growing lichen.
I just can't decide which photo to use, so I'm putting it to a vote - I snapped these when David and I went for a walk during a break in the rain today - which one do you like best?
one:
two:
three:
four: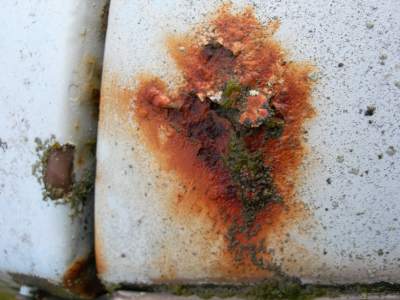 five:
They look better in a larger size with more detail, but this will have to do for now :)